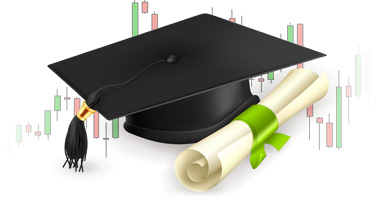 Have you always wanted to trade for a living, but didn't know where to start?
The amount of overwhelming crap on the Internet is astronomical. You can easily get sidetracked or discouraged before you even get started.
I know because it happened to me. Starting in the financial services industry over 15 years ago, I quickly learned that the traditional route I had chosen wasn't what I had envisioned. Instead of helping me become a good trader, I was instead brainwashed into become a good salesman; feeding my customers useless mutual funds and other inferior financial products rather than actively managing their portfolios to earn them a good risk-adjusted return.
It was an expensive and eye-opening journey, but one that help me find a better and more practical way to kickstart a career in trading.
The experience I have obtained has allowed me to help hundreds of traders start successful careers as traders/money managers (both at the retail and institutional level).
And the search never stops…
I'm always looking for new talent. If you have been trading successfully for at least six(6) months and you can provide authentic results, here's your opportunity to take your trading to the professional level.
We don't care about your MBA degree from Harvard or PhD from Stanford. If you can't trade successfully, 1000 years of experience won't mean anything. College or higher level education is not a requirement.
Before you complete the form below to get started, please make sure that you meet the requirements below:
Trader Minimum Requirements
Six months of verifiable trading results in Forex.
Annualized Return at least four(4) times maximum historical drawdown.
Average gain greater than average loss.
Appropriate methodology (no martingales, pyramids, news trading, latency arbitrage, etc.).
Ready to get started? Click the button below to fill out the talent form.